Fariba Farah Keshavarz was born in Tehran, Iran and lived in London, England from 1976 to 1978 and then moved to Connecticut, USA. and earned a bachelor of science degree in Graphic Design. University of Bridgeport, Connecticut. 1982 Business administration at LTC. College of London, England 1977 Aesthetic certification/ North haven Academy. 1987 Board certified in Aesthetic /state of Connecticut, California and Massachusetts. Palomar IPL laser certified. Palomar laser resurfacing certified. 22 years working as a Medical Aesthetician and managing various medical spas, dermatologists offices and plastic surgery offices in the state of Connecticut and Massachusetts. She was honored as the president of International club at the University of Bridgeport.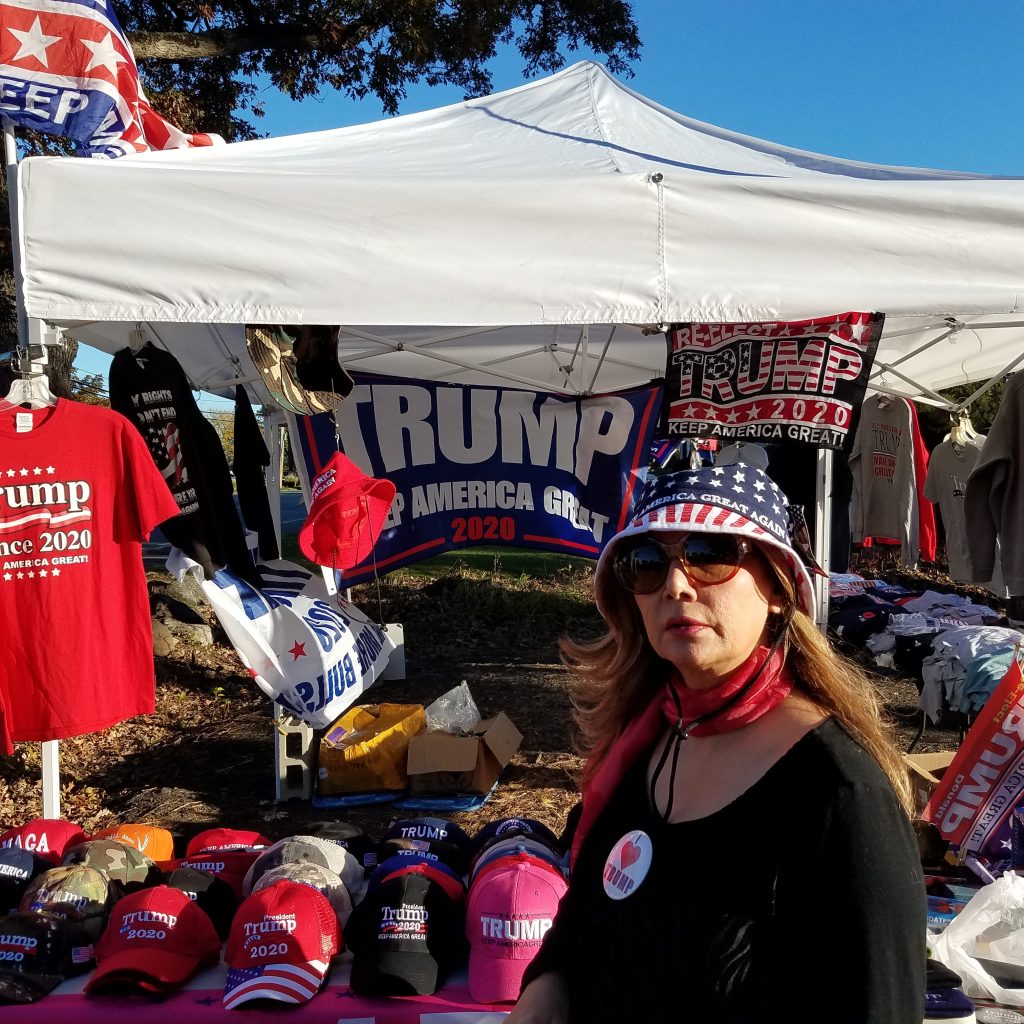 She has always enjoyed and appreciated the versatility, democracy and freedom in USA. Her goal has always been to bring peace to the world and the Middle East. She is a huge fan of President Trump and is very very grateful to all he is doing for the world, especially for the Middle East and Iranian people. She joined AMCD in June 2019.
Roy Tohmé lives in Lebanon and works in the Legal Affairs Department at Banque Du Liban.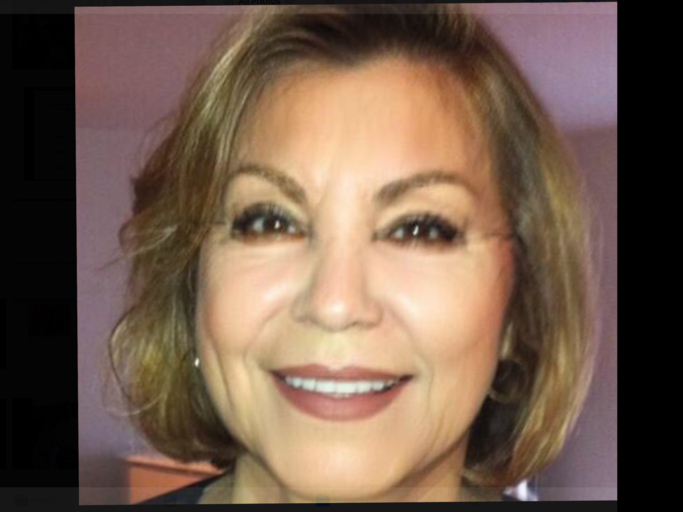 Ms. Shamsi Familmohammadi is from Iran. She has degree in Health Services Management from Norfolk State University and has also taken courses in Environmental Health & Safety at Old Dominion University, She could not finish her Masters degree because war broke out between Iran & Iraq leaving her parents in danger. Shamsi was able to bring them to the USA. While awaiting her residency, she worked as a volunteer for Public Health in Norfolk, Sentara Norfolk General Hospital, and,the American Red Cross in Norfolk (1985-1988) where she worked on the blood mobiles and was an on-call Persian Translator in the Language Bank Program. After she received her residency, she worked managing her own business in Non-Emergency Medical Transportation (1997- 2012) in Norfolk, VA. Beach & Chesapeake, VA.. She is very concerned about the Iranian people who are captive with the strict & abusive rules of islamic government against them. Shamsi desires to help them any way that she can to be free from tyranny and inequality, especially for women. Freedom & Democracy is her favorite choice of government.
Ali Mohseni-Motlagh (Mohseni) Left Iran to further his education in the US.
POLITICAL AFFILIATION: Republican
NATIONALITY: Iranian American
POLITICAL ACTIVITIES: • Grassroots Activist In The Republican Party • Republican presidential task force • Participated in president rallies • Attended fundraising dinner for president trump • Promoting President Trumps agenda for make America great again in social media.
EDUCATION: Post-Doctorate, Molecular Biology, 1994, University of Wyoming Post-Doctorate, Microbial Genetic, 1992, University of Wyoming PhD, Microbiology, 1990, University of Wyoming MS, Food Science & Human Nutrition, 1988, University of Wyoming BS, Biology, 1978, Arak Advanced College of Science
PROFESSIONAL MEMBERSHIPS: • American Meat Institute (AMI) • North American Meat Association Scientific Committee (NAMI) • North American Meat Association Inspection Committee (NAMI) • American Society of Animal Scientists • International Association of Milk Food and Environmental Sanitation • Industrial Microbiology and Biotechnology • Institute of Food Technology • National Meat Association • American Society for Microbiology (ASM) Sustaining Member • American Society of Meat scientists, (ASMA) executive Committee member. Bifsco: Executive Committee member Work History: Executive Vice President/ Chief Food Safety Officer at American Foods Group. He joined AMCD in January 2020.
Molly Rozbeh, PhD Analytical Biochemistry University of Wyoming May 1995.
Political affiliation and Organizational Experiences ➢ An active member of the United States Republican Party. A member of the 2020 Republican National Committee and donor for president Trump campaign for 2020 election year. ➢ Continuous participation and organizing anti-government demonstrations against the Iranian women Sharie legislations and laws in 1980 through 1983 when I was a young student in the University ➢ One of the founders of The Women's Organization of Iran since 2016 with registration in Pennsylvania USA ➢ Drafted Mission statement, Charter, Bylaws, Organization Code of Conduct, and standard operating procedure for the organizational behaviors and members. ➢ Active member recruitment for the Women Organization of Iran inside and outside of Iran. ➢ Preparing short-term, mid-term, and long-term goals for The Women Organization of Iran. ➢ To defend and stand for the religious right in Iran with specific attention for the persecuted churches in Iran and Turkey (housing the New Iranian believers). • Working closely with the churches in the US and the International Church of Ankara to collect assistance for the sick and homeless Iranian women and children in Turkey. • Writing letters on their behalf to the United Nations without receiving any response.
Professional Experiences Pharmaceutical Industry ➢ Highly motivated, self-starter PhD with 19+ years of experience in Drug Research and Development and Global Regulatory submission in the therapeutic areas of Oncology, Inflammation and Immunology, GI and Metabolism, Infectious Disease, Pain Management in cancer patients, and Women's Health therapeutic areas. ➢ Demonstrated experience in directing and leading Dossier including entire planning and managing of drug development from early clinical phase through worldwide submissions resulting in successful marketing authorizations (over 35 worldwide marketing approvals). Involvement on marketing and planning of foreign dossiers (EU, UK, China, Middle East, Korea, and Australia). ➢ Managed, trained, and mentored over eight direct reports for the components of various dossier. ➢ Proficient in organizing complex and comprehensive dossiers for global submissions mainly with Wyeth Pharmaceuticals and Pfizer Inc. ➢ Proficient in working with teams of colleagues across the world to prepare high quality dossiers by maintaining consistent Key Messaging. 3. Teaching Experiences Associate Professor Teaching and research in Chemistry, Biochemistry, Organic Chemistry in Pan Handle State University. She joined AMCD in January 2020.
Quinn Nii grew up in Washington State and spent his young adult years in the Aloha State of Hawaii, where his Asian heritage combined with his Pacific Island Hawaiian experience. He currently have been residing in Washington, DC.
He has conducted outreach to the Middle-East Christian community upon his extensive research and interview of Middle-East Christian persecution and human rights violation for over a decade. His travels to the Middle-East, in particular to Jerusalem, Israel and Jordan with tour to the Lebanese-Israeli border motivates his sharing to Christians globally.
Quinn holds several degrees, including a fellowship in Hawaii, a master's in DC, and his doctorate studies at Midwest University. During his graduate fellowship at the East-West Center, he was provided a mantle that one aspect of his dual life's priorities work would be a "bridge" for Faith and Freedom between the Eastern and Western civilization; using education, and travel to encourage others to explore the world around them through advocacy, education and activism of global Christian Anti-Semitisms and human rights abuse. Quinn previously worked in the Department of State's Bureau of Consular Affairs. He sees himself as representing a new generation of Christian diplomacy and righteous activism in public service bridging the gap between western civilization, Christians in the Middle-East and religious global persecution.
While living in Hawaii, Quinn served in the U.S. Navy Reserve at Pearl Harbor. Quinn's was a previous volunteered as a basketball coach with Peace Players International, a global non-profit to promote friendship and peace between Arab children and Jewish children by coaching them basketball drills.  His ministry of helps is through volunteer Chaplaincy for the American Red Cross Disaster Relief Services in the National Capital Region and as a life-long member of Rotary International.  He also enjoys in his free time participation in martial arts tournaments, the great outdoors and discovery through traveling.
Quinn has visited Israel multiple times, Jordan, Switzerland, Mexico, Canada and throughout the Asia-Pacific region with stops includes: Hong Kong, China Macau, Taiwan, Thailand, Vietnam, and French Polynesia, in addition to his time in Hawaii. These travels taught him valuable lessons, which have led him to participate in various aspects of Asian-Pacific, Western and Middle-East communities, including lobbying efforts in Washington, DC.
Quinn believes that the lasting Peace in the Middle-East where Jesus strategically placed the Holy-land throughout history will happen when countries unite with mutual righteous purposes with other world neighbors in fostering goodwill, peace, and prosperity. This is only possible with leadership coalition democracy efforts that will spread the global message of faith and freedom to all of God's people starting with America leadership by spreading the light to the nations. He joined AMCD in November 2020.
Nader Kuroush Parsia was born in Tehran, Kingdom of Iran in August of 1953 to a diplomat parent who served the Imperial Iranian Government. He is of the Zoroastrian faith.
He writes:
My father's last position was Ambassador. We lived in different nations in the Imperial Iranian Embassies assigned to different countries every 2 years for a 4 -year mission, and thus, I was exposed to various political, cultural traditions, and languages of many nations. My Father spoke 9 languages. I learned to speak 6 major languages (i.e. English, Russian, German, Italian, Afghan, and some Arabic), and of course, my mother language Parsi /Persian.
From 1961-1965 we were stationed at Imperial Iranian Embassy in Moscow, U.S.S.R. where I attended a Russian school, but later I went to a prominent Anglo-America School in Moscow where I mastered English, and at age of 9, I proved that the universe was expanding in my science class which impressed the school staff, U.S. & British Ambassadors and they decided to award me a big metal airplane model of Pan Am , and asked my parents to have me sent to the U.S. to be educated in Air & Space institutes which my parents refused since I was only 9 years old.
While my father was serving the Imperial Iranian Ministry of Foreign Affairs and got stationed in Amman, Kingdom of Jordan in 1970 my parents sent me to boarding Alley International College (a branch of American University of Beirut, Lebanon ) from 1970 -72, but when Lebanon entered a bloody civil war, my father sent a special rescue force from the Imperial Iranian Embassy in Jordan who came to Beirut, Lebanon and returned me safely to Jordan to my parents, and then from there I was sent to my father's cousin in Salt Lake City, Utah where I attended Brighton High School to finish my 12th grade. While attending the high school I designed, built, and launched the biggest model rocket "Venus-3" and it climbed to an alt. of 10,000 ft. I was then admitted to Brigham Young University (B.Y.U.) in Provo, Utah where I majored in Mechanical Engineering.
Since I had a burning passion for universe, space, to become an astronaut, aviation, and flying, I transferred to Embry Riddle Aeronautical University in Daytona Beach, Florida in 1974. I remember that former President Ronald Reagan (who was on his presidential campaign 1976-77) visited our University, and gave a great speech at the student center where I got to meet and talk to him; then he went to Daytona Speed Race Track and gave the trophy to Richard Petty (the champion driver), and after a great party he returned to California.
In 1975 Imperial Iranian Air Force (IIAF) had purchased 80 F-14 Tomcats from Grumman Aircraft Mfg. I was one of several honored and lucky students to get into the IIAF training program, but unfortunately, the Revolution intervened. This tragedy led to annihilation of many Imperial Iranian Govt. officials and personnel. My father was captured and tortured for several years until we were able to rescue him and brought him to the U.S. in the 1990s.
From 1978 to 1981 many of us Persians where like chicken running around w/o heads in exile life style without a safe nation in which to reside. Under President Reagan many of us obtained political asylum and he stopped former President Carter's deportations of Iranians who were loyal to the U.S. & the Shah.
Due to profound love, loyalty, and dedication towards my Motherland, the ancient Kingdom of Persia/Iran, I (like many other military personnel of Imperial Iranian Armed Forces ) could not tolerate seeing our beloved motherland being torn to bits, nor the slaughter of our people with daily executions carried out by Khomeini's international terrorists, so I decided to join with some former Imperial Iranian Officials in who were in exile throughout Europe and helped to plot a coup d'etat in Iran to bring down terrorist Islamic Regime in Iran in the summer of 1980. I was one of the plotters and physical participant of this tragically failed coup attempt, which resulted in the capture of around 400+ top military officers. The majority of these fine men were slaughtered by evil Khomeini's and P.L.O. terrorist butchers. I miraculously managed to escape execution twice and, later on, three assassination attempts in Europe.
By the end of 1983, I was in Miami, FL. where I joined the U.S. Navy because they had F-14 Tomcat fighters and I desired to finish the aviator's training program I had begun with our IIAF in 1975. For safety reasons and because I am sworn to secrecy under oath, I will not disclose the nature of my final U.S. Navy duty. In early 1986 I ended my service and moved to Hawaii where I held different jobs, including parts in Magnum P.I. TV series with Tom Selleck, and did some modeling for Aloha Shirts. Later on, I founded my own Lilikoi Productions Inc. and produced "Healthy Cooking with Nanoa" and "Cooking Healthy with Nanoa" with OC 16 and Big Island TV networks (see the links in my www.mondopiatto.com). After 120 cooking show productions between Hawaii and California, I ended this adventure and went to Sardinia, Italy in 2013-2015 and taught Aviation English.
In 2016, I returned to Florida campaigned very hard for President Trump. So, here I/we are and still fighting the evil forces to free our planet from THE EVIL GLOBALISTS who are hard at work to enslave us all.
A former IIAF Cadet and a retired U.S. Navy Veteran, Mr. Parsia joined AMCD in March 2021.