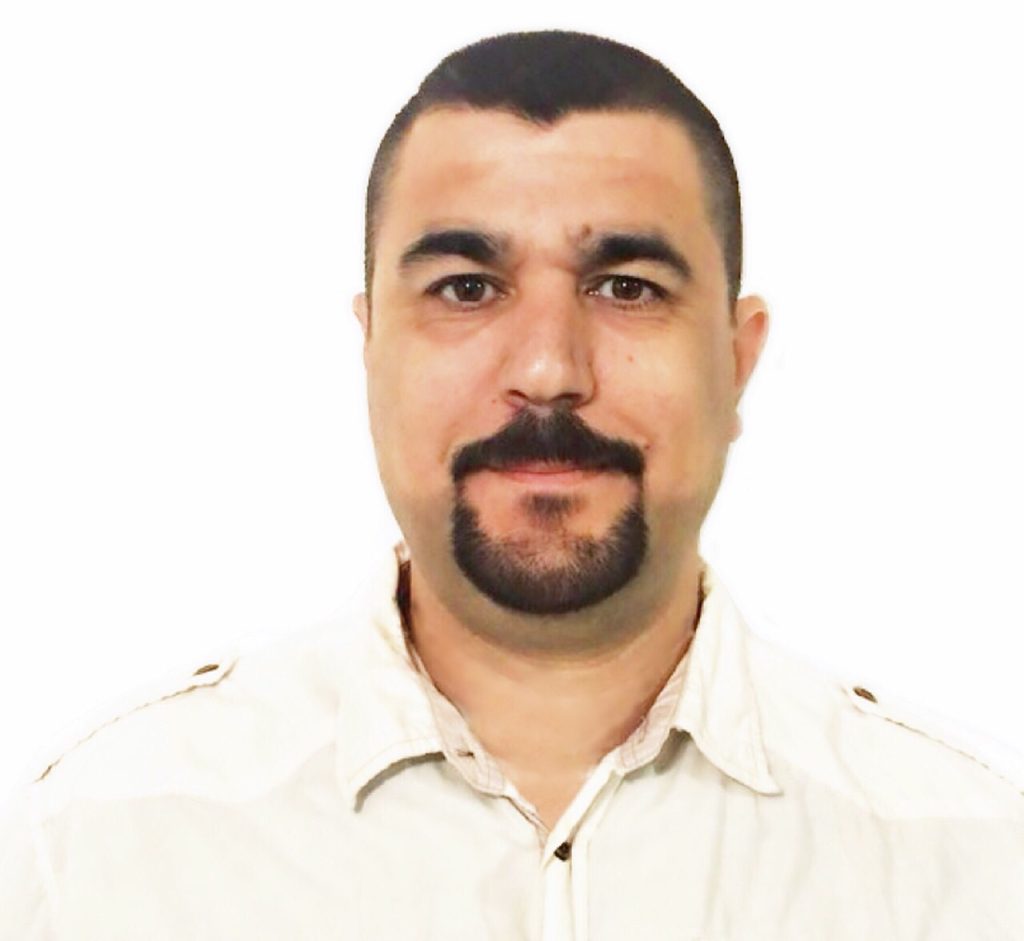 Board Member
SUMMARY OF QUALIFICATIONS
World traveled, multilingual, military educated, lecturer on cultural/world events with a high level of knowledge in many fields. Extensive experience in translation of English, Kurdish, and Arabic along with the customs, politics, and traditions of each. Years of experience in areas such as military police, farming, linguistics serving the United States military and hard labor.
Major strengths include world knowledge, past and present, between the Middle Eastern and the Western world. Public speaking on different levels including television, lecture halls and to people of various knowledge levels. Numerous certificates of appreciation and acknowledgement from U.S military officials in honor of my teamwork, skills, and hard work ethic while serving for six years in Iraq.
Others areas of expertise include certificates in HVAC, OSHA 10 and EPA and pursuing education in Energy Assessment Management/Solar Technology. High proficiency in internet research, Microsoft Office Suite, and organization. Global positioning satellite navigation.

Professional Accomplishments
Linguist for United States Military, 2005-2010
Over six years I was a decorated linguist for English, Kurdish and Arabic officials, common people and military to communicate goals, issues and actions. Translation included customs, traditions, violence aversion, medical translation, verbal translation, nonverbal translation, negotiation and I performed these duties on the battleground, and the villages and the military bases.
Active duty lead guiding troops throughout many regions as the expert in the terrain and geographic locations of the communities. Trained many troops in both Iraqi and Western forces, in translation and safety. Avoidance of violence and protection of myself and those I assisted. Medical knowledge to take care of any injuries while in the field. Served as mediator to reduce the amount of conflict that could have been avoided due to misunderstandings in culture and custom.
Fluent Language Solution certified employee responsible for representing the company in translating legal cases in courts and DHHR in both West Virginia and Ohio. 2013-present.
Ambassador for Yazidi Relations, Human Rights Member for State Department 2014-present
Advocating for the rights of life of Yazidis who are not free from violence. Coordination with various groups in this effort, including my election to be a representative before the Canadian Government in which I gave a speech that I had prepared for the cause.
Speaking Events regarding Middle Eastern Relations
Guest speaker at WVUP, 2014
Guest speaker at Parkersburg South High School, 2012-2014
Interviewee for television stations WTAP and WCHS, 2014
Certifications and Recognitions
Several military certificates of appreciation from six different active duty units 2005-2010
Battle coins awarded for the act of bravery during hard missions 2005-2010
Recommendations from high rank officers as a reference for the hard work and dedication
Team Builder of the Month, Wal-Mart 2012
Honor Society 2012, Dean's List 2013, Presidential Scholar 2014

Education
West Virginia University at Parkesburg
Regents Bachelor of Arts May 2016
Associates in Applied Science- Solar Energy Technology December 2014
Associates in Applied Science- Energy Assessment Management and Technology May 2015
Electrical Certificate December 2014