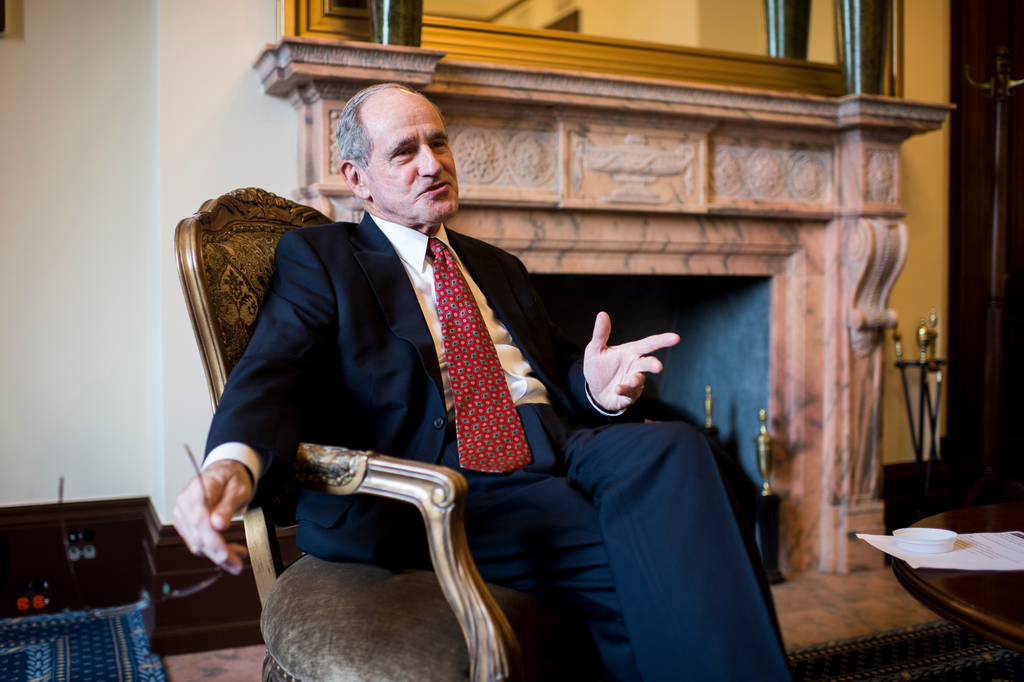 On August 3, 2023, two strongly worded letters were mailed to President Biden and Secretary Blinken concerning the deteriorating situation in Lebanon.
The first was written by Senator James E. Risch, ranking member of the Senate Foreign Relations Committee, and addressed to President Biden. In it, the Senator lays out the deep problems facing Lebanon and its failure to curb the growing power of Hezbollah, noting the failure of the Parliament to elect a President for the twelfth time, as well as the failure to fully investigate the horrific Beirut Port bombing of three years ago.  The Senator detailed the growing influence of Hezbollah and its infiltration of numerous government institutions and specifically named the Speaker of the Parliament, Nabih Berri, as acting for Hezbollah and called for increased sanctions. The Senator points out how the current administration's ambiguous policy toward Iran has allowed it to sell oil to China, thereby funding its terrorist proxies, especially Hezbollah, which, in turn, has strengthened its grip on Lebanon. Senator Risch implored President Biden to tighten sanctions on Iran to prevent Lebanon from collapsing and becoming nothing more than a client state of Iran and the launching pad for an Iranian attack on Israel.
The second letter was written by Congressman Darrell Issa, senior member of the House Committee on Foreign Affairs, Congressman Darin LaHood, and Congressman Max Miller. This letter was addressed to Secretary of State, Antony Blinken and it, too, argued for stronger U.S. action in the face of the deteriorating situation in Lebanon, exemplified by the stalled investigation into the Beirut Port blast and the repeated failure of the Lebanese Parliament to elect a President.
Due to the pernicious influence of Hezbollah, the institutions of Lebanon's government are weakening to the point of failure. Iran's dream of a Shi'a crescent extending through Syria and enveloping Lebanon is coming to pass under the feckless Biden administration. WCCR urges strong and sustained action on the part of the UN, France and the United States to prevent once beautiful, sophisticated Lebanon from joining the ranks of failed, terrorist-dominated states. We believe the implementation of UNSCR 1559, even in phases, would eliminate a lot of issues and change the facts on the ground.