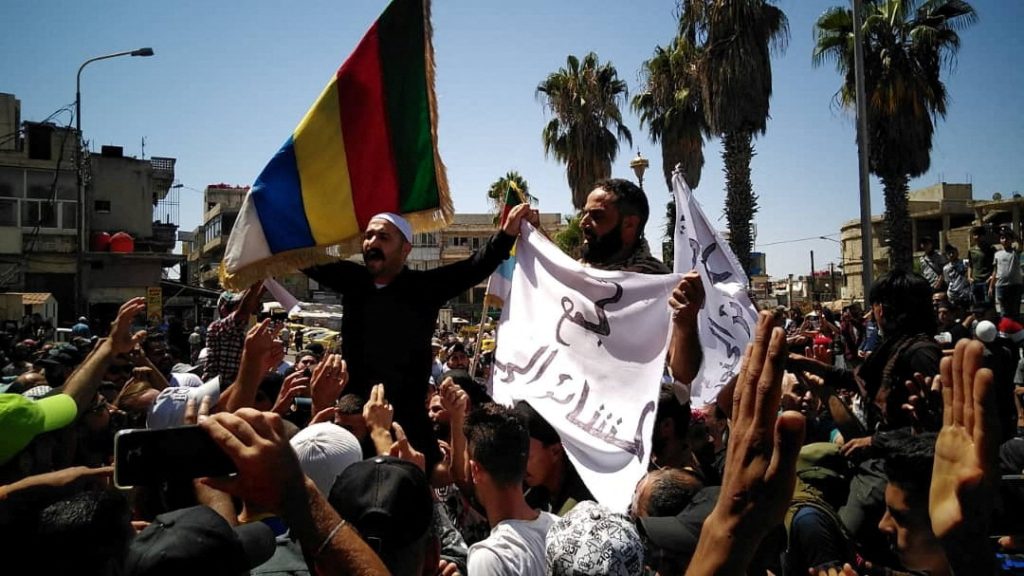 September 24, 2023
The American Mideast Coalition for Democracy lends its full support to the brave protesters in the predominantly Druze city of Suwaida in Syria as they seek basic government services, the stabilization of the currency and prices, reliable electricity and water services, equal application of the law, and opportunities to earn fair wages for the common people.
Under pressure due to rising inflation, on August 15, Syrian President Assad doubled the wages for public sector employees while removing the subsidy for gas, causing gas prices to skyrocket and worsening inflation which is expected to hit 60% this year.. Infrastructure across the country has been destroyed by years of civil conflict and some protesters complained of the Russian presence and accused the Wagner Group and Iranian proxy Hezbollah of being involved in drug smuggling as the state descends further into tribalism and lawlessness. Iran operates numerous military checkpoints in the area. The protesters want an end to foreign interference and a government that can deliver the basic necessities of life.
AMCD applauds their bravery and supports their goals.